Grades 1 to 12
Grades 1 to 12 Admissions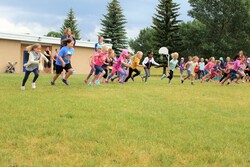 For the 2022-2023 school year, please first contact the Society office at 403-327-4223.
*For admissions dates and standards please refer to the Application Procedure page*
1. Complete forms and submit to school/Society office
If you are a new family: Society New Member Application Form ($100 non-refundable application fee)
If you are a Society member/family enrolling a new student, please contact the school office to learn more about the registration process.
2. Review ICS Mission and Statement of Faith
3. Your completed package will consist of the following documents:
The completed Admissions forms
Copy of the birth certificate
4. Upon receipt of the completed Admissions Package, the student information documents will be reviewed by the Principal while the Society for Christian Education-related documents will be reviewed by Board. 
5. If you are a new family, subsequent to these evaluations, we will then schedule your family for an interview with Society representatives. Final admissions decisions are made based on the documentation and your family meeting.
6. Upon approval of your application, you will be contacted by a Board member and receive an invoice from the Society office to arrange payment and busing. Review all fees here.
7. The school will contact you in regards to:
Homeroom assignments.
Selection of Option courses for each child in grades 6 to 9. 
Course registration for each child in grades 10 to 12.
Signing of various forms

Privacy Information Form
Course Registration Form (students in grades 10 to 12)
Covenant Contract (students in grades 6 to 12)
Acceptable Technology Usage Form (students in grades 6 to 12)
Lethbridge School Division Registration Form
Thank you for your interest in Immanuel Christian Schools. We look forward to meeting your family!