Back to all posts
Posted on
Register for the 25th Annual Bits & Bytes Golf Classic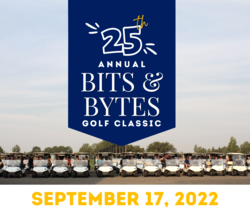 25th Annual Bits & Bytes Golf Tournament hosted by Immanuel Christian Schools
Saturday, September 17, 2022 at 9:00 am Land O Lakes, Coaldale.
We are looking for golfers and sponsors! All levels of Sponsors welcomed and wanted!
If you or your business are interested in being a sponsor OR if you want to register for the tournament email events@immanuelcs.ca or phone 403-634-7297 or register online by CLICKING HERE.
Individual golfer entry fee is $125 and includes 18 holes of golf, a power cart, prizes, and lunch.
All funds raised go towards enhancing educational programs at Immanuel Christian Schools.