Back to all posts
Posted on
Volunteers Needed for the Fall Fundraiser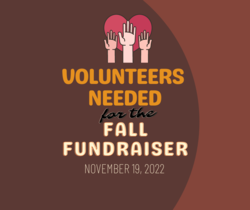 There is great need for volunteers to help the Fall Fundraiser run smoothly. Please consider signing up for a shift by clicking HERE.
The ICS Fall Fundraiser first started as the well-known Bazaar in the early 1970s and has become a tradition for many ICS families ever since. The Society is excited to announce that the Fall Fundraiser is back in person this year on November 19, and is guaranteed to be fun for the whole family. Every dollar spent at the Fall Fundraiser is a dollar toward Immanuel Christian Schools. Whether you come for a coffee, stay for lunch, tour the newly renovated Home Ec. space, bring your children to KidZone, or shop for meat and Dutch goods, your participation matters. Keep your eye on your emails to stay up-to-date on all the Fall Fundraiser (& Fill-Up) news.
All funds raised go toward enhancing educational programs at Immanuel Christian Schools.