Back to all posts
Posted on
EEP & Kindergarten Open House March 22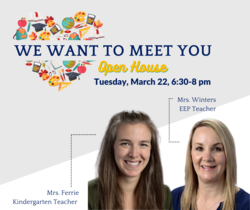 Choosing a school for your child(ren) is one of the biggest decisions you will make in your life. To make things easier and get all your questions answered, Immanuel Christian Schools is hosting an Open House on Tuesday, March 22, from 6:30-8:00 pm. Come meet and get to know our teachers, school administration, and society staff. We look forward to seeing you.
Kindergarten: start your APPLICATION HERE 
EEP: more information can be found HERE.